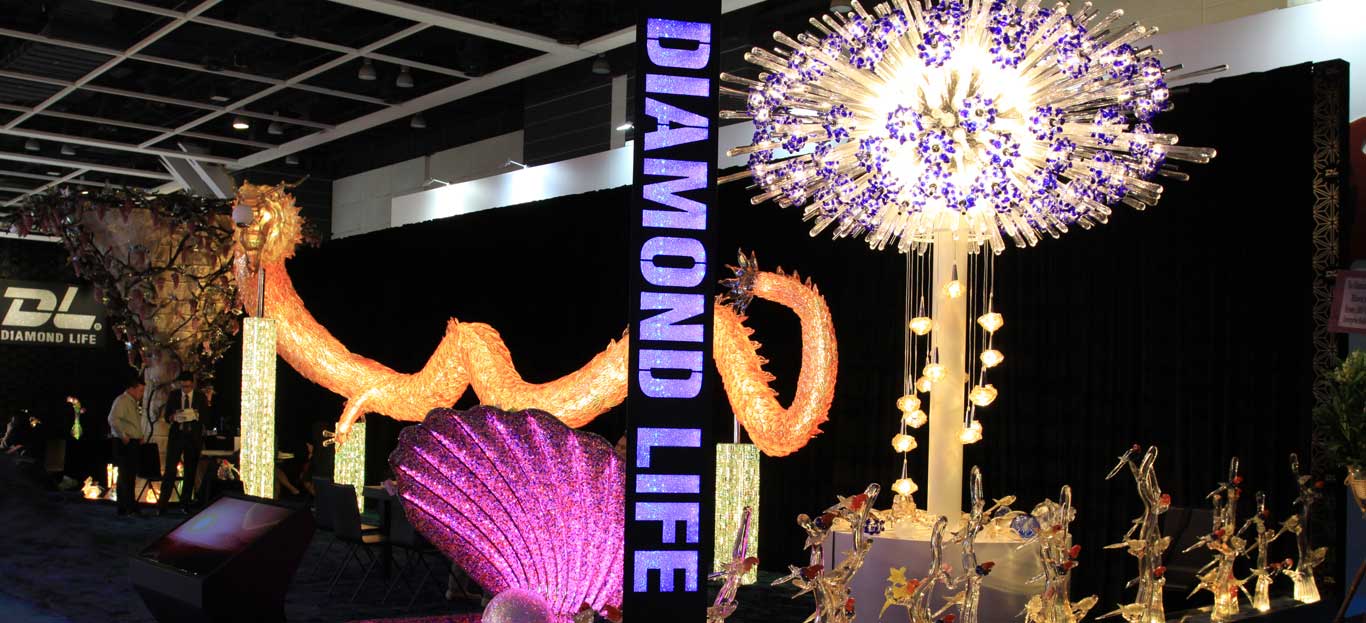 Shining Dragon, Lighting Feast
Shining Dragon, Lighting Feast – Diamond Life Lighting arrived a new peak of lighting arts
Hong Kong International Lighting Fair had its grand opening in H.K. convention and exhibition center on Oct. 27, 2014, which attracted the attention of people from all over the world. Hong Kong DL group also bring their new brand and representative products to this lighting industry event.
In this event, DL group's theme of 'Shining Dragon, Lighting Feast', give a creative and top level of lighting feast to every conventioneer. The good atmosphere of shining dragon, the fabulous amethystine lantern light, the various features of shell light, the unique dandelion light and so on, every art lighting was telling a beautiful and charming story, what a amazing shots to everyone.
DL made this shining dragon with its exquisite craft of 35 yesrs and creative design, became a beautiful scenery of pavilion when it showed up, The whole lighting spent 180 days and made by top-level glass materials, which were through 1300 degrees of ultra high temperature fire, pure manual shaping. The body of dragon was created by 5000pcs of glasses in 8 different sizes and need 8 skilled artisans to complete it within 30 days. The shining dragon lighing showed a sence of 'A flying dragon, fly up to the invasion of the nine posture' vividly, the most dazzling star in the exhibition.
In this grand occasion, DL Group exhibited the latest handmade glass accessories in Italian type, which originate from glass- handmade craft in Italian Venice. Every works blend the splendid culture of East and West, beautiful art, romantic wonder.
As typical representative for Chinese lighting innovative products, DL Group sets up the art new height in China lighting industry and leads the new trend of the industry.
---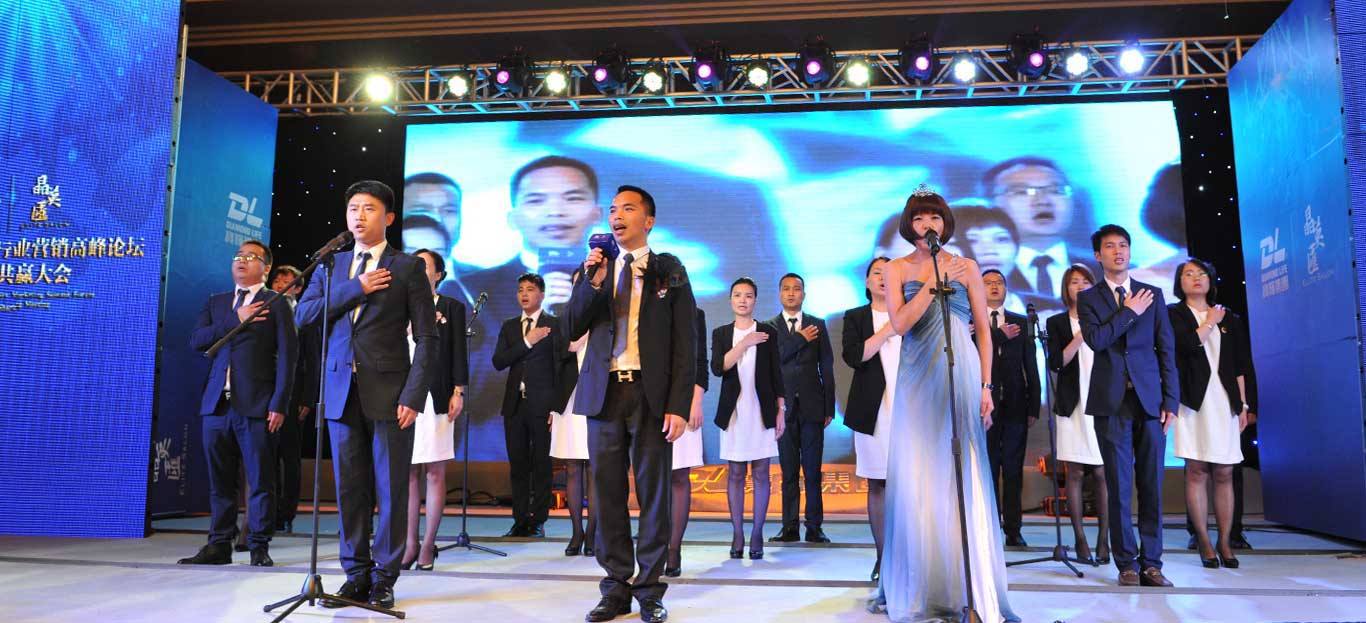 Crystal together. Create the Brilliant Industry Awards
Crystal Ying Hui. 2014 China Lighting Industry Marketing Peak BBS and win-win wealth meeting ended
June 7-8, 2014, sponsored by the Hong Kong Diamond Life International Lighting Group "crystal Ying Hui. 2014 China Lighting Industry Marketing Peak BBS and wealth win-win conference", held in the beautiful Dong Guan victory. The event, pooling China lighting industry leaders, experts, marketing elite, industry developing proiects, common theory of brand marketing, total spectrum lighting art songs.
Elite convergence, Perfectly wise to shining

A shock of the event's opening ignites the opening show, then, the activities of the organizers of Hong Kong Diamond Life International Lighting Group Chairman Mr Wang Guizhi and Domestic Marketing Center General Manager Mr Wang Quanzhi address for the event.Next, Chairman Mr. Wang, GM Mr.wong, management in Science Society of China, Vice President Mr. Peng, Lamp Mart Lighting Group Mr. Wang and Manager Mr. Shen from Beijing bright lighting, Mr. Luo from HuaYing Military Strategy,total 6 industry elites gathered in 2014 China Lighting Industry Marketing Peak BBS, in view of the potential. mingdow. "optimum" this one theme, the industry a comprehensive range of depth of dialogue, to provide policy guidance to dealers' sales management, help dealers to further improve and upgrade the terminal management.
Crystal major, Shining future

On June 8th, Diamond Life Group held "crystal major, Shining future" -- -- Diamond Life International Lighting Group activities, 2014 new order different series of new lighting, with highly artistic feeling of the original design, top material, exquisite craft from all over the world new and old dealers, break through the established plan, exchange fair a complete success.
Hand in hand advance together, altogether spectrum

In the future, Diamond Life will continue adhering to the "lights" attentively complete this objective, partners hand in hand, together grasp the market opportunity, relying on the marketing changes, lead lighting enterprises to go global, China lighting industry to jointly create a new pattern, written industry brilliant new chapter! To create a more brilliant tomorrow!
---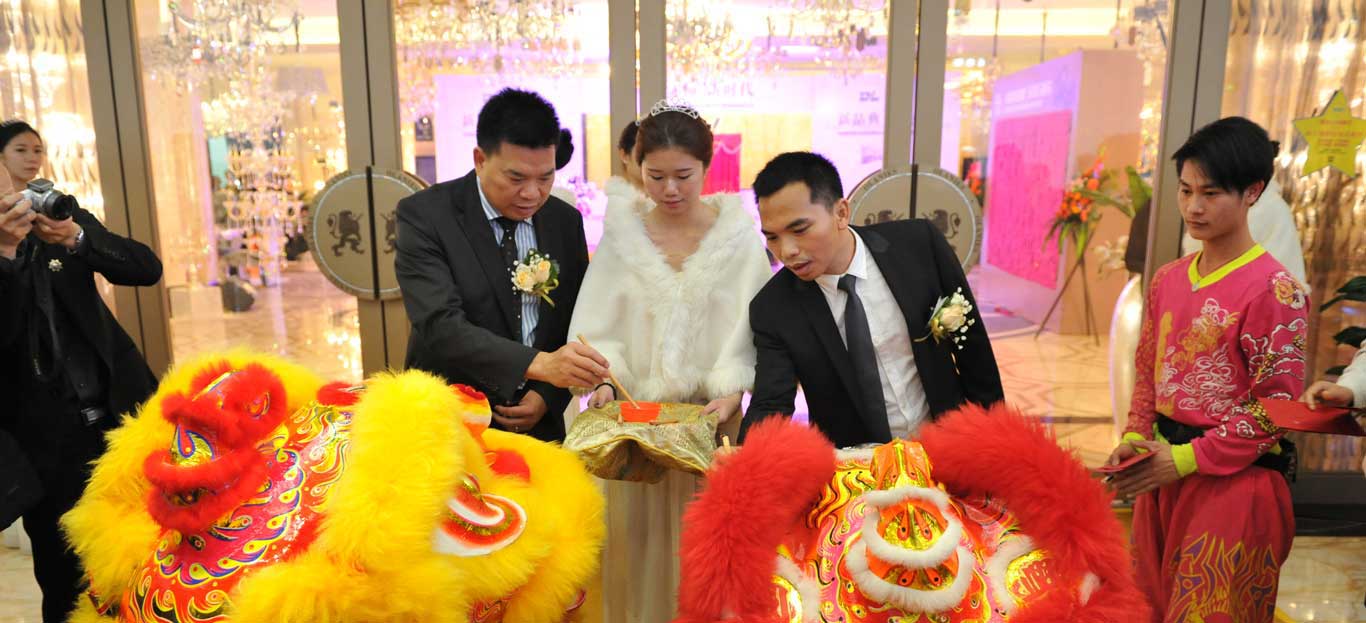 Star glow, set sail
Opening ceremony of Diamond life lighting group boutique flagship
Year of the goat we set sail to ride on a journey. On 16th March 2015, flagship store of Diamond Life lighting group was solemnly open. The star is shining and merchants gathered, two hundred guests and a few hundred audiences witness the millennium celebration.
On the morning, the celebration scene is solemn and grand. At 10 o'clock, lion dance team dancing, the beating of gongs and drums resounded to the skies, and an excellent performance attracts many people watching. After the wonderful lion dance, sound drum roll agitation of total float in the sky, encouraging and inspiring, adumbrative Diamond life group at goat year start from a new journey .To the next please welcome our general manager Wang Quanzhi have a speech. In the face of complex and changeable, gradually into the downturn last year crystalline light market, but Diamond Life lighting group seek improvement in stability, upstream, has obtained the proud achievement in the market.
Flagship store opening day that day, Diamond life lighting group introduced have a event which it is "New glory journey, enjoy all five gifts" on the theme of Thanksgiving feedback. Buying a lighting and can have exquisite gift of Swarovski, preferential airlines, such as cash back, lucky draw which create a lot of the fun to the ceremony. After the ceremony finished, the people poured into the Diamond life flagship store, the scene is fire.
Diamond life lighting group star alliance flagship store, from the preparatory to the opening, received wide attention from all social public .A bravely decked showroom with novel design and chic style which it has became a beautiful scenery line in guzhen lighting market!
Diamond Life lighting group star alliance, the great success of flagship store opening ceremony marked the Diamond Life lighting group in the development of domestic business into a new milestone. In the future, Diamond Life will continue adhering to the "lights" attentively complete this objective, partners hand in hand, create a new pattern of China's lighting industry together!
---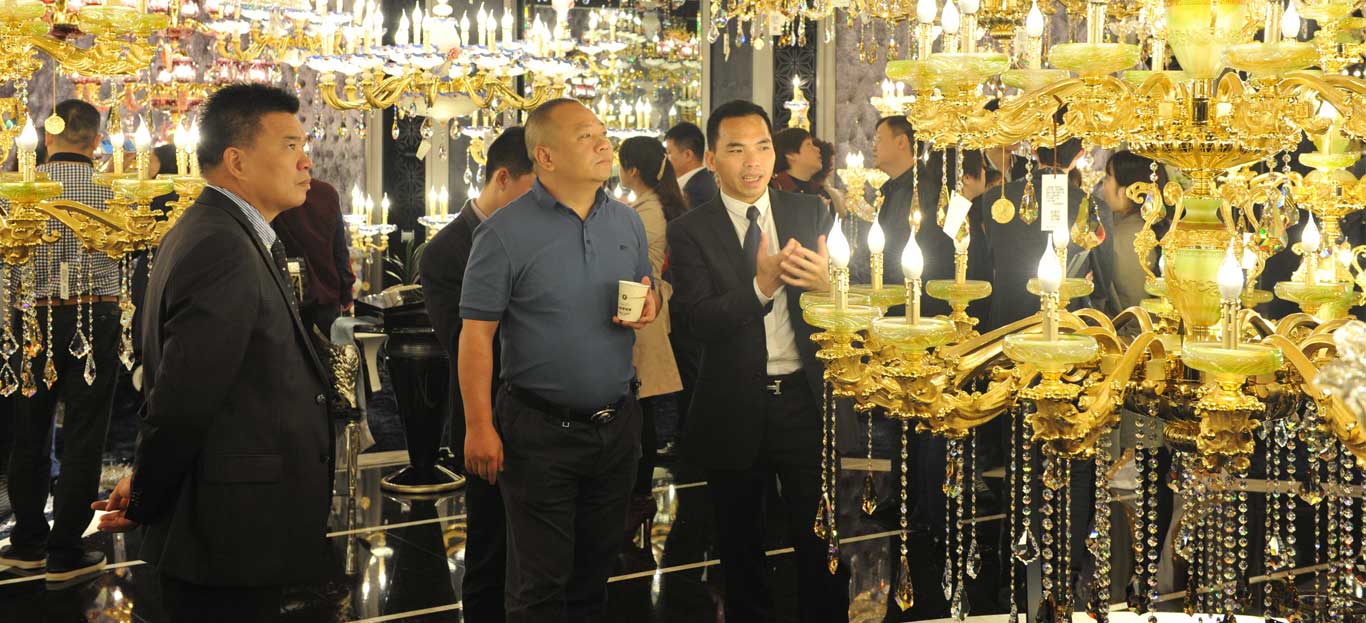 New Classicality. New Times
Diamond Life International Lighting Group Ltd. Has a Sucessfully Presentation of 2015 Spring New Conference
Spring returns to the earth, the everything renewed! When the spring of 2015 on the occasion of the earth to bring abundant life, Diamond Life International Lighting Group Ltd. opened a new chapter in the development history. DL group 2015 Spring New Conference was grand opening at DL industrial park on Mar15th of 2015. The leaders of DL and dealers from all over the country total approx 200 persons attended the conference, it's active and discussing the new year development plans.
The present of DL group, Mr Kuai Chi Wong opened address passionately. Mentioned: DL group as the top leader of the crystal lighting industry in China, hold the regular New Conference every year, hundreds of original new designs from the domestic& oversea class team of designers using the top quality materials& industry-leading technology treatment process were presented on the New Conference which made it become a leading industry benchmark in development.
In order to let every dealers at presence in a deep understanding of DL's new products and see it's elegant demeanour, the domestic marketing manger Mr. Wong interpreted each new product personally which made the dealers infected deeply and released the order actively , and turnover rising, break the earlier plan and a complete success at this Spring products ordering meeting.
After then, Appreciation Dinner was held at ZHONGSHAN INTERNATIONAL (YUCCA)HOTEL, during the awarding process, the leaders of DL group awarded to the outstanding dealers in 2014 separately and also gained the warmly plause.
In future, DL will do the utmost to build the world's leading lighting brands , at the same time when in the process of global strategy, let us join hands and forge ahead with all the partners, to grasp the market opportunity and create the more brilliant future!
---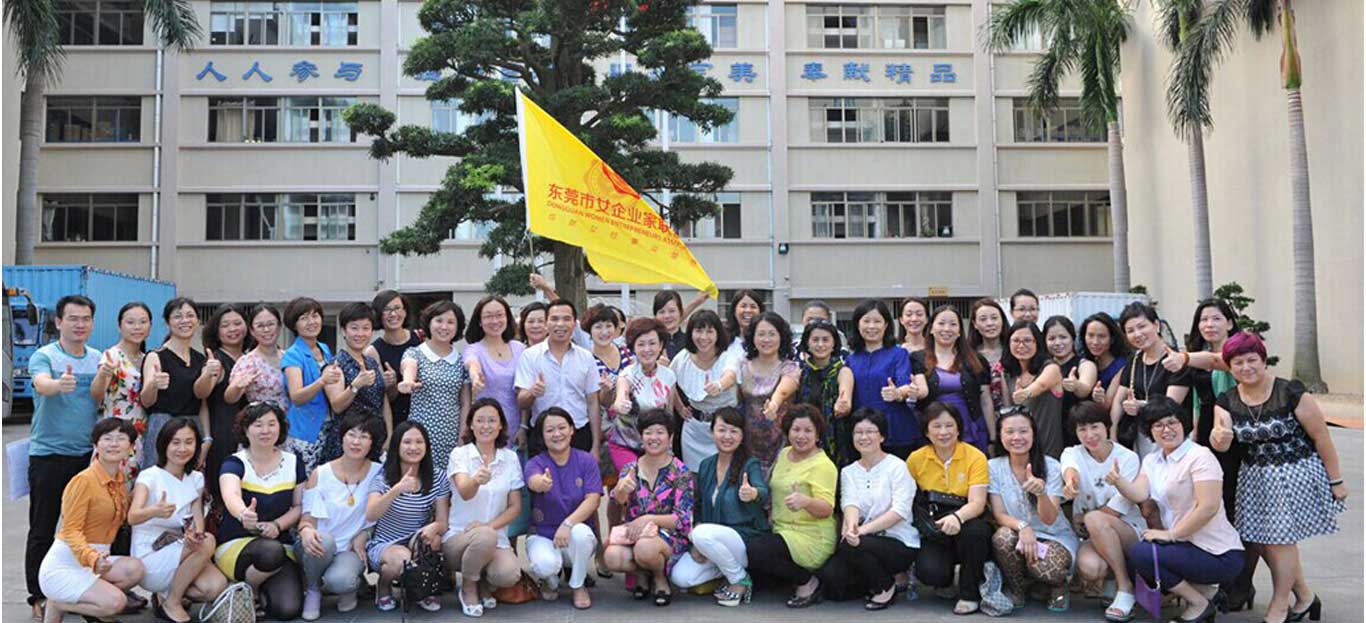 Brilliance & Cooperation
Dongguan Association of Women Entrepreneurs' Visit to DL Group
On 2014.Sep 1st, organized by Dongguan Association of Women Entrepreneurs, many women entrepreneurs visited Hong Kong Diamond Life Group to participate in the activity of research on national outstanding companies. The theme of this activity is to learn the tradition and modern by visiting the outstanding companies and the purpose is to broaden the vision and learn the management and experience of excellent companies.
DL Group General manager Wangquanzhi gave the warm reception for the delegation. GM. Wang took delegation to Domestic Marketing Center firstly and mainly to the lighting exhibition room about the brands of Olanies and Renaissance. The delegation are amazed by these two brands' crystal lamp model and excellent quality. Then GM. Wang made detailed introduction about DL Group's management essence, had deep communication with delegation about the company management and shared the management experience with each other. After the communication, GM. Wang and all members took group photo as memento. Both are very satisfied with this activity.
As the leading company in domestic lighting industry, DL Group is willing to cooperate, communicate, share experience and improve together with more partners so as to open the new page for Chinese enterprise development.
---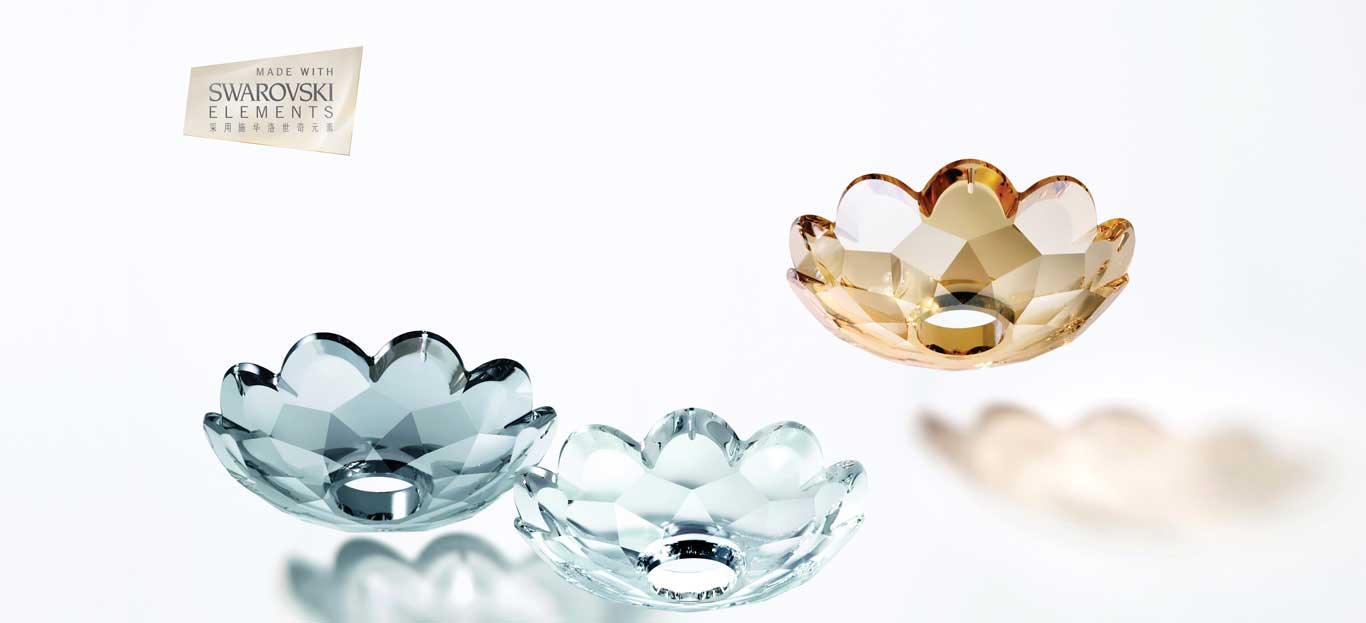 120 Years Legend of Light and Beauty
Congratulation for Swarovski Shining 120 Years
Year 2015 is the Austria Swarovski 120th anniversary. Today Swarovski has become the representative of best crystal. In 120 years ago, when Daniel Swarovski invented automatic cutting machine for crystal, he had no idea that it is his dream, wisdom and technology that would fully show the charm of crystal hundred years later.
In a long time of 120 years, Swarovski keep the faith for excellence, bring fashion and art into bright world and inspire the top artists for furniture, lighting, artwork fields in the world. That makes man amazed. From Coco Channel, Christina Dior and Balenciaga to Alexander McQueen, Giorgio Armani and Jean Paul Gaultier, Swarovski ® Element keeps Breakthrough creation to make designer and customer taste the unique charm of crystal.
From 1971, Swarovski ® Element began to intersperse Chinese luxuries, included the light of king —— Olanies!
Hong Kong DL Group, as the first franchisor of Swarovski ® Element in Chinese lighting industry, had 30 years cooperation with Swarovski. Their crystal brand Olanies choose global top Swarovski ® Element to achieve the Seven-Star quality of Olanies crystal lighting together with DL.
In Swarovski 120th anniversary, as the 30 years partner, Hong Kong DL Group will keep cooperation with Swarovski and show the most brilliant crystal lighting in China high-end market.
---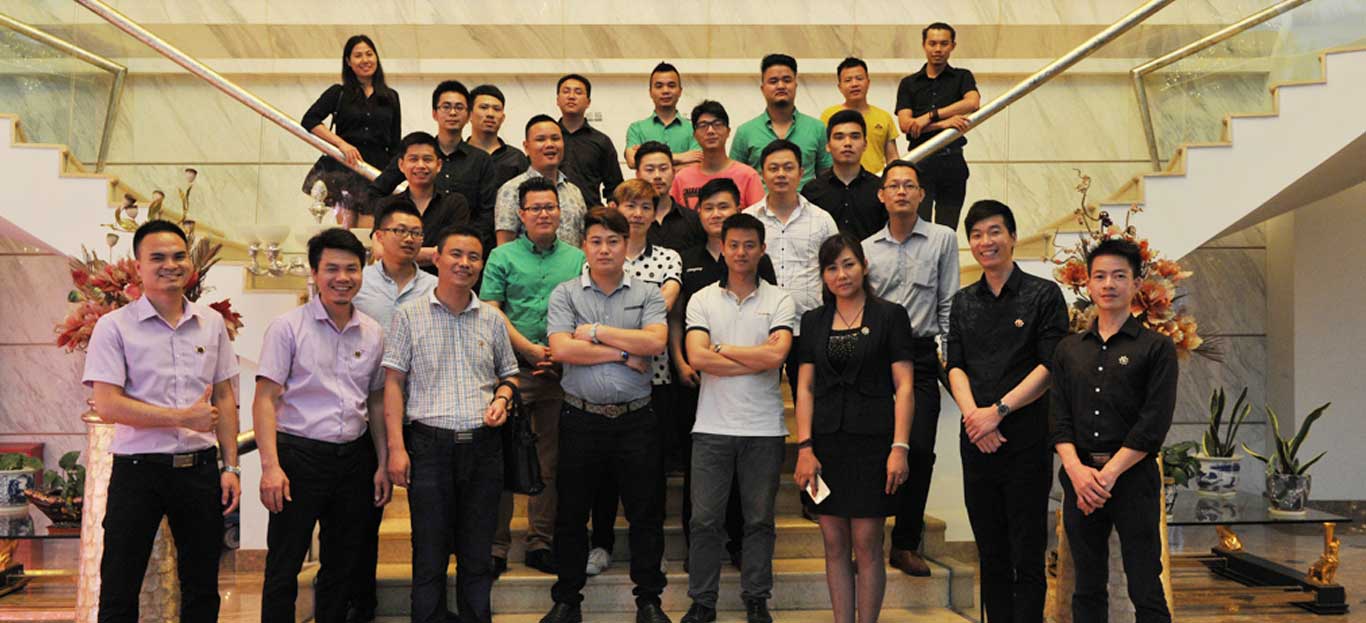 Hand in hand to create brilliant future
Kinghill Lighting with MngDiao Decorative designer team visit
HongKong Diamond Lighting International Group
On May 11th 2015, kind invited by Kinghill lighting, MingDiao Decorative designer team visited Diamond Life Lighting Group factory in order to strengthen interaction between DL and designers, improve professional knowledge, promote mutual cooperation and create better future hand in hand.
Accompanied by DL staff, MingDiao Decorative designer team visited the manufacturing factory of Hong Kong Diamond Life Lighting Group in Humen Town. They know the process of birth of Seven-Star crystal lighting and brand development of Diamond Life Lighting Group. Then MingDiao Decorative designer team came to the exhibition of two brands: Olanies and Renaissance and highly praised the beautiful crystal lighting model and excellent quality. DL staff made in-depth communication with designer team. Both did warm share and discussion on knowledge of modern crystal lamp and household optical accessories art. The collision of lamp art and decorative art brings sparks of thought and make KingHill Lighting and MingDiao Decorative inspired a lot.
Diamond Life Lighting Group , the earliest founder in domestic lighting industry,. MingDiao Decorative as the outstanding one in domestic decorative industry, their cooperation and further communication must provide great help for domestic living art industry's flourish. Besides DL Group sincerely provide invitation for industries to explore, learn from each other so to create the new chapter for China lighting industry and better future of lighting art and home industries.
---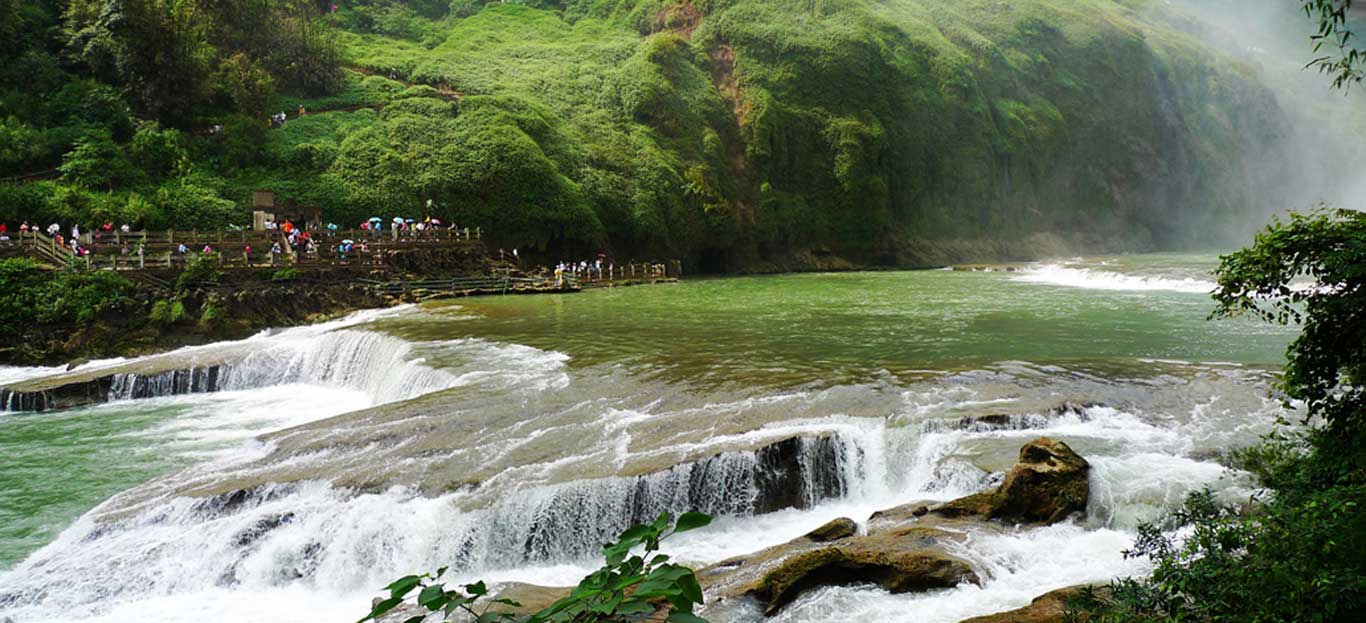 Guizhou tourism
2015 DL Guizhou tourism
Culture is the enterprise soul, the important part of enterprise core competitiveness and the power of enterprise development. As always, DL Group focuses on development of enterprise culture and building the united and efficient management team. Recently DL Group management team carried out the activities —— 2015 DL Group Guizhou tourism. We travelled Guizhou for sightseeing, experience the beauty of the landscape and feel the original ecological culture charm.
Thousands of Miao villages are located in West River and surrounded by green hills and clear water. Elegant environment and rural scenery are integrated with ethnic flavor. Beautiful West River deserves the honor of National Intangible Cultural Heritage. Qingyan ancient town is blue bricks and green tiles, full of ancient building of Ming and Qing dynasties. It is amazing that natural landscape are integrated artisticly with human landscape. Wandering the Doupotang Waterfall, Heaven Star Bridge and Huangguoshu Falls is dreamy charm. Mountain and water meet between the falls. Flowing water glides through the rocks. Interlaced water strings looks like frocks and gallery of sunshine with twinkle. Heaven Star Bridge is the natural miniascape with mountain, water and forest which is fascinated.
Everyone forgets the fatigue and relax mind and body for graceful landscape and special cultural sight. No matter tired tourism or infatuated play, everybody's unity and mutual assistance shows DL man's good teamwork spirit.
Guizhou tourism strength management confidence and infuse strong power to group's development. In the future, DL Group will continue forwarding, confident and move for the NO.1 lighting brand in the world with closer cohesion, stronger creativity and more efficient execution!
---